Classrooms & Conference Halls
Modern learning spaces equipped with advanced technology.
UGC and Govt. Approved Courses
Accredited programs ensuring quality education and recognition.
Training & Placement Support
100% assistance for internship,Training and job placements.
Lab Facilities
State-of-the-art labs for hands-on learning in real hospitality scenarios.
Get in Touch with Counselor
We are Experts in Hospitality Education
Your Path to a Rewarding Career Starts Here
From culinary arts to hotel management, our diverse range of courses is designed to cater to the aspirations of students from all walks of life.
Whether you dream of becoming a top chef, managing a luxury hotel, or creating unforgettable experiences for guests, SIMS has the program that will help you achieve your goals.
Call Us +91 8860 781847
View Courses

Explore Our
Popular Courses
Browse Our
Course Categories
Explore Exciting Opportunities That Ignite Your Passion
At SIMS Institute of Hotel Management, we cultivate a culture that nurtures your passions. Our diverse range of career opportunities caters to various interests and skills. Discover exciting avenues with us:
Student Say About Us.
Hi, I'm Vaibhav Batra. I have completed a one year diploma in hotel management and catering technology from State Institute of Management Studies (SIMS). I strongly believe that SIMS is the one of the best institute in Delhi for the hotel management course. This 1 year was the amazing year of my life. I consider myself very lucky for being a part of SIMS. I was blessed with Hon'ble Director Bilal Sir and one of the best faculty members Talha Sir and Rana Ma'am. They uplifted my confidence at a very high level.
Vaibhav Batra
When I came to the SIMS Institute to do my Hotel Management, I had nothing besides dedication and zeal. While Studying at SIMS Institute of Hospitality and Hotel Management provides me excellent opportunities to improve my academic skills, and gave me the confidence I needed to work with the hotel industry. The establishment has given me a platform where I develop myself. The faculties of this institute are very professional and cooperative.
Rahul Mahato
Hi, I'm Vishal Kumar and I am a regular student of hotel management since last one year. Miss Rana Jafri ma'am not only helped me to identify my weakness but she helped me to convert them into my strengths. The best way of her guidance is to provide study materials and examination strategy and entire family of SIMS institute helped me to fulfill my dreams. I owe my sources to the blessings and guidance of all faculties.
Vishal Kumar
I would like to say thanks SIMS Hospitality and Hotel Management Institute and all respective faculties for putting in all the efforts to groom us and make us corporate professionals. It was a wonderful experience at SIMS Institute.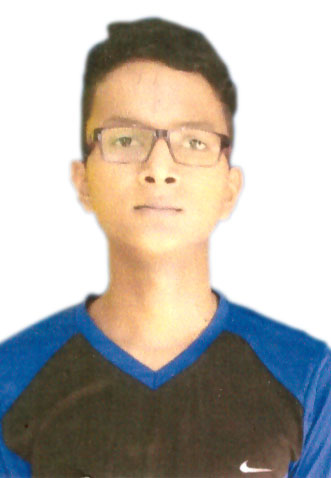 Manish Singh Negi
I started my Career from SIMS Hotel Management Institute. Pursuing Bachelors in hotel management & Catering Technology (BHMCT). I went to INDORE for my 6 months industrial training. I had a fun time as a trainee at Sayaji Hotel INDORE. The best part of hotel is there (Core Values of SAYAJI).
Gourav Khilji
It has been an amazing journey, studying under hospitality professionals and especially being a part of the SIMS family during the last year. I truly believe that I'm ready for the hospitality industry after gaining a lot of experience not only from classes but also from curricular and co-curricular activities. The Director, faculty and staff have played a major role in bringing out the best in me and given me the confidence of being the individual that I am.
Sachin Rawat